Thanks to all for attending the B2B-Uro-oncology: GU Cancer Triad Meeting on December 13-14, 2019 in Berlin, Germany.
This one-and-a-half-day event, featured world renowned experts, and focused on the latest research in the top three urological cancers – bladder, kidney, and prostate.
Event description:
Tremendous advancements have been made in diagnosis and treatment with the recent FDA approval of a targeted therapy for metastatic bladder cancer with FGFR3 or FGFR2 genetic alterations, two combination immunotherapy-targeted therapies as first-line treatment for advanced RCC, as well as advances in diagnostics and immunotherapy research for prostate cancer
This highly anticipated event immersed attendees in the evolving landscape of urological cancer care.
Learning Objectives:
At the end of this program, participants should be better able to:
Evaluate the role of immunotherapy alone and in combination with targeted agents for patients with kidney cancer
Analyze the benefits/risks of the different treatment options across the kidney cancer treatment continuum
Describe the mechanisms of action underlying the different therapies used to treat patients with bladder cancer in various stages of disease (non-invasive, invasive, metastatic)
Discuss strategies to monitor for, identify, and diminish the impact of treatment-related side effects of immunotherapy
Be knowledgeable of the important diagnostic workups and recent advances in the treatment of metastatic prostate cancer, both in the setting of early metastatic disease and castrate-resistant disease
Discuss the importance of personalized medicine, based on costs and patient preference, while minimizing toxicity and maximizing efficacy
Be knowledgeable of the available therapeutic options for high risk prostate cancer: indications, outcomes, associated toxicity and follow-up
Click here to view the programme agenda.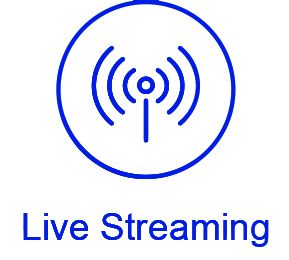 This meeting was transmitted live on SIU Academy. Watch SIU Academy in January 2020 for the event webcasts and keep the conversation going by sharing your thoughts and questions with colleagues on social media using #B2BGUCancerTriad
This programme has been accredited by the Ärztekammer Niedersachsen for 12 training points.
This programme has been accredited by the Ärztekammer Berlin for 12 training points.
The B2B Uro-oncology: GU Cancer Triad Meeting, Berlin, Germany, 13/12/2019-14/12/2019 has been accredited by the European Accreditation Council for Continuing Medical Education (EACCME®) with 11 European CME credits (ECMEC®s). Each medical specialist should claim only those hours of credit that he/she actually spent in the educational activity.
Scientific Program Committee

Meeting Venue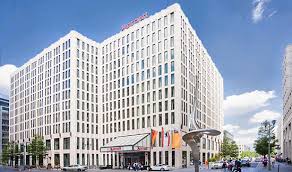 Berlin Marriott Hotel
Inge-Beisheim-Platz 1
10785 Berlin, Germany
Berlin is serviced by Berlin Schönefeld Airport, Berlin Tegel Airport and Berlin Central Station (for transportation by train).
Registration Rates
| | | |
| --- | --- | --- |
| Category | Early Rate by September 15 | Regular Rate |
| Urologists, medical oncologists, radiation oncologists, other specialists | €100 | €150 |
| Residents/Trainees/Fellows/Nurses | €40 | €65 |
Registration Desk Schedule
Registration will be open during the following hours. Please stop by the registration counter located in the foyer of Ballroom II-II to pick up your badge and meeting material.
| | |
| --- | --- |
| Thursday, December 12 | 17:30-19:00 |
| Friday, December 13 | 07:00-16:00 |
| Saturday, December 14 | 07:00-11:00 |
Speaker Preview Desk Schedule
A Speaker Preview counter will be available in the foyer of Ballroom Berlin II-III, located on the 1st floor, during the following timeslots. 
| | |
| --- | --- |
| Thursday, December 12 | 17:30-19:30 |
| Friday, December 13 | 07:00-10:00 |
|   | 12:20-1300 |
|   | 16:30-1800 |
| Saturday, December 14 | 07:00-10:00 |
|   | 12:20-1300 |
This programme is made possible by unrestricted educational grants provided by Bristol-Myers Squibb, F. Hoffmann-La Roche Ltd and Ferring Pharmaceuticals.