Exhibit Information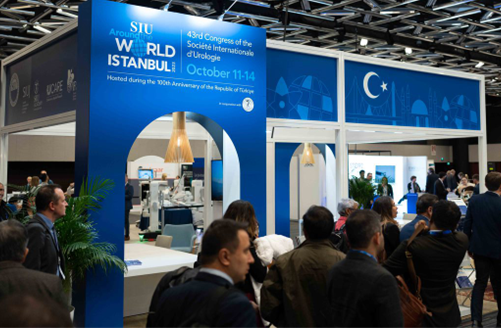 The SIU Congress is a uniquely global event, bringing together urologists, residents, nurses, and other health professionals both on-site and online in a spirit of cooperation and collegiality. We invite you to join us in Istanbul, Türkiye from October 11-14 to showcase your latest technologies, products, and services at SIU 2023.  

About Istanbul
A popular international destination, Istanbul is rich in history, culture and beauty. Located approximately 50 minutes drive from Istanbul's downtown core, the Istanbul Airport welcomes more than 37 million passengers per year  and offers a myriad of services and amenities to its travelers.

General Information
Congress Location - Official Venue
Istanbul Lutfi Kirdar International Convention and Exhibition Centre - ICEC
Gümüş Cad. No: 434367
Harbiye / Istanbul / Türkiye
Why Choose SIU 2023?
SIU 2023 will welcome over 3000 urologists from around the world to learn, network, and experience leading–edge developments in the field. In addition, we anticipate over 1,000 urologists and healthcare professionals from across the globe will participate via the SIU's official virtual congress platform, [email protected]. Here we will offer live and on–demand access to key sessions, educational videos, live surgeries, and the fifth edition of our Bench-to-Bedside GU Cancers Triad Meeting, which will be held on October 13.
The 43rd Congress of the Société Internationale d'Urologie has been submitted for review to the Ethical MedTech Conference Vetting System (CVS) and has been deemed compliant by MedTech Europe, the trade association representing the medical technologies industry in Europe, and EFPIA, the European Federation of Pharmaceutical Industries and Associations. Further information can be found here.
Congress Statistics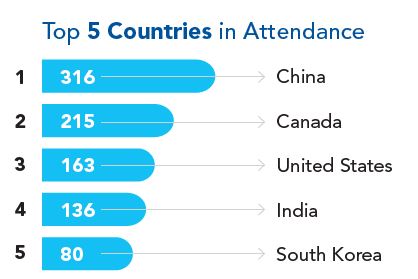 Floorplan
Click HERE for the most up-to-date floorplan.
Reserve Your Space
Make sure to reserve your spot in advance.
To view the Exhibit Contract, please click HERE.
Exhibit Rate
| | | |
| --- | --- | --- |
| 9 m2   | Bare space only  | €5,000  |
We also have various size booth options available for custom booths. (i.e. 18 m2, 36 m2) 
Space Assignment
For exhibitor queries, please contact:
Lillian Petrusa
Tel: +1 514 875 5665 ext. 21
[email protected]
Fax: + 1 514 875 0205