Partners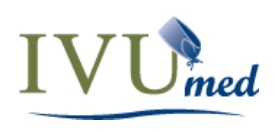 The SIU is proud to partner with IVUmed on many important philanthropic activities worldwide. The collaboration between SIU and IVUmed is significant because:
It provides specialized training to doctors and nurses seeking to advance the quality of care in their communities;
It helps make life-changing care possible for children and adults in need;
It supports a larger vision of greater access to quality surgical care for children and adults throughout sub-Saharan Africa and other resource-limited parts of the world. This work, as it progresses over the coming years, has the potential to ultimately reach thousands of patients and their providers.
To view the latest SIU-IVUMed summary of activities, please click here.