Journal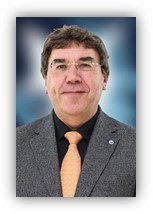 On behalf of the Société Internationale d'Urologie (SIU) Board of Chairmen, I would like to personally thank you for your continued support of the SIU. We value your membership and are continually looking to find new initiatives and programmes that will better support your education and professional growth.
To this end, it gives me great pleasure to announce to you that as of early 2021, the SIU will launch its own publication, the SIU Journal (SIUJ). Led by Editor-in-Chief Dr Peter Black (Canada), the SIUJ will provide content that meets the scientific and clinical needs of SIU members through publication of articles that keep you on the cutting edge of urological advancements, while also sharing practical updates that will impact your daily practice.
This news means that as of January 2020, the SIU will no longer be affiliated with the World Journal of Urology. We have been pleased to collaborate with them over the past 5 years; however, we are eager to explore the new advantages that an in-house academic Journal will bring the Society and its members.
We look forward to your support in this exciting new endeavour and encourage you to submit your latest work and studies to SIUJ once the journal launches. Please ensure you are subscribed to the SIU Mailing List to be kept up to date with all Journal news and activities.
If you have any questions, please feel free to contact us at
membership@siu-urology.org
and we will be happy to answer your queries.
With very best regards,
Jean de la Rosette, Turkey
SIU General Secretary