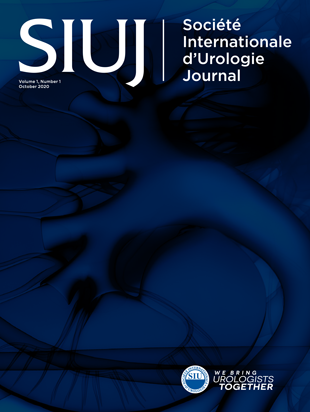 The SIUJ is an international, online, open access journal. It publishes original, peer-reviewed work in all areas of urology, and encourages submissions of Original Research, Systematic Review, and Meta-Analysis, as well as submissions in the following sections: Urology Around the World, Commentary, Clinical Picture, and Brief Correspondence.
The SIUJ is distributed directly to more than 10 000 clinicians and academics in 130 countries/regions, and, as an open access journal, is available to readers worldwide. The journal welcomes submissions on all aspects of urology and related fields from authors in all regions of the world. SIUJ commits to completing the review and decision process as quickly as possible (usually within four weeks), and its continuous publishing model ensures accepted papers are available online as soon as they are approved.
The SIUJ is owned and published by the Société Internationale d'Urologie (SIU). It maintains editorial independence from the SIU and adheres to the principles of transparency and best practice in scholarly publishing promoted by the World Association of Medical Editors and the Committee on Publication Ethics, and supports the International Committee of Medical Journal Editors recommendations for the conduct, reporting, editing, and publication of scholarly work in medical journals.
The SIUJ is published under an exclusive licence. Under the terms of this licence, authors retain copyright but transfer commercial rights to the SIU.