General Information

Who Should Attend?
Urologists
Urological Nurses
Uro-gynecologists
Allied Health Professionals
General Practitioners
Interventional Radiologists
Medical Oncologists
PhDs
Radiation Oncologists
Reconstructive Surgeons
Residents and Trainees
U Magazine
Browse the latest Melbourne U Magazine for all you need to know about SIU 2015!
Official Venue

Melbourne Convention and Exhibition Centre
Melbourne, Victoria, Australia
Accreditation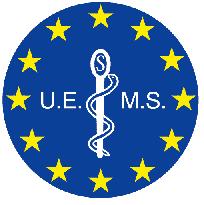 European Accreditation Council for Continuing Medical Education
The 'Société Internationale d'Urologie (SIU)' (or) '35th Congress of Société Internationale d'Urologie' is accredited by the European Accreditation Council for Continuing Medical Education (EACCME) to provide the following CME activity for medical specialists. The EACCME is an institution of the European Union of Medical Specialists (UEMS), www.uems.net.
The '35th Congress of Société Internationale d'Urologie' is designated for a maximum of (or 'for up to') 17 hours of European external CME credits. Each medical specialist should claim only those hours of credit that he/she actually spent in the educational activity.
Through an agreement between the European Union of Medical Specialists and the American Medical Association, physicians may convert EACCME credits to an equivalent number of AMA PRA Category 1 Credits™. Information on the process to convert EACCME credit to AMA credit can be found at www.ama-assn.org/go/internationalcme.
Live educational activities, occurring outside of Canada, recognized by the UEMS-EACCME for ECMEC credits are deemed to be Accredited Group Learning Activities (Section 1) as defined by the Maintenance of Certification Program of The Royal College of Physicians and Surgeons of Canada.
EACCME credits
Each medical specialist should claim only those hours of credit that he/she actually spent in the educational activity. The EACCME credit system is based on 1 ECMEC per hour with a maximum of 3 ECMECs for half a day and 6 ECMECs for a full-day event.
Royal Australasian College of Surgeons Accreditation
This educational activity has been approved in the Royal Australasian College of Surgeons' CPD Program. Fellows who participate can claim one point per hour [maximum 21 points] in Maintenance of Knowledge & Skills.
Airport

Melbourne Airport (MEL), also known as Tullamarine Airport, is the primary airport serving the city of Melbourne, and the second busiest airport in Australia
Climate
The average temperature range in Melbourne in October is 10-20 degrees Celsius, with an average of 14 rainy days.
Currency

The main form of currency is the Australian Dollar (AUD$).
Electricity
Voltage: 220-240 Volts
Primary Socket Type: "Type I" Australian AS-3112
Multi-voltage appliances (laptops, etc.): plug adapter
110-120V electronics: plug adapter + step-down transformer
Hair dryers, curling irons, etc.: plug adapter + voltage converter
Entry Requirements
All visitors to Australia must have a valid visa to travel to and enter Australia. New Zealand and Norfolk Island passport holders do not usually need to lodge a visa application prior to their departure unless they have health and/or character concerns.
For the best possible chance of obtaining a visa to travel to Australia to attend an event, you should:
Determine which visa you should apply for (ETA, eVisitor, Visitor subclass 600 visa).
Apply for your visa at least six weeks before your intended date of travel to Australia (or two weeks if you are from an ETA or eVisitor eligible country) as visa processing times may vary.
Consider Australia's health and character requirements, which you will have to meet as part of the visa application process.
If you are not eligible to apply for an eVisitor visa or ETA, ensure you obtain a confirmation of your registration, or a letter of invitation, to attach to your Visitor Subclass 600 visa application.
Lodge paper-based visa applications at the Australian visa office nearest to your current country of residence.
Please allow enough time for visa applications. Refunds will not be given to participants who were unable to obtain the necessary paperwork for entry.
Letter of Invitation
Information on letters of invitation is available here.
The sole purpose of an invitation letter is to facilitate delegates' visa arrangements and does not imply financial or other support by the organizers. All expenses incurred in relation to the congress are the sole responsibility of the delegate.
The SIU will not contact embassies or consulates on behalf of applicants.
It is the delegate's responsibility to allow adequate time to make visa arrangements.
Shuttle
The Skybus Super Shuttle service is the main public transport link to the airport, taking approximately 20 minutes to reach Southern Cross Station in the Melbourne central business district.
Taxi
Taxis are available at the airport 24 hours a day. Journeys are metered and the fare to the city centre is about $60.
Tipping
Tipping is not customary in Australia, and is at your discretion.
Tourist Information
For more information, visit www.visitmelbourne.com