SIU Innovators
In Memoriam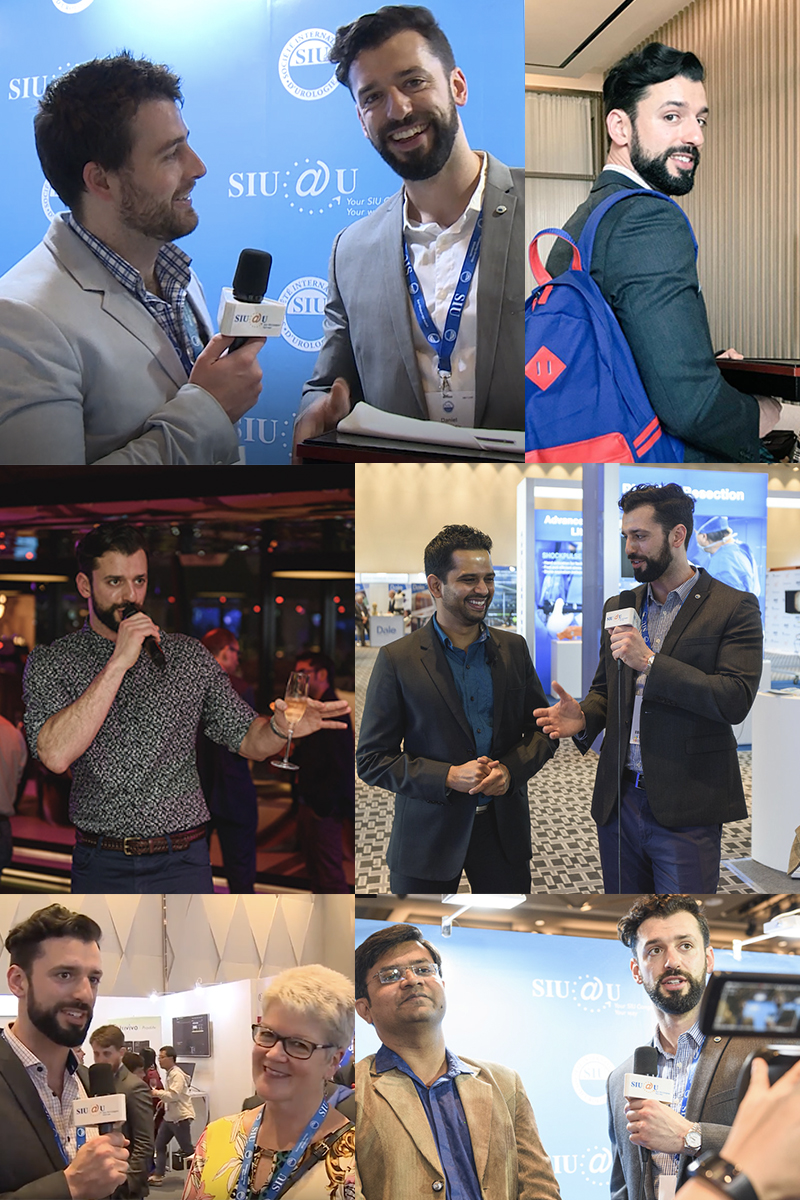 Daniel Christidis
1986-2018
Dr. Daniel Christidis, an young urology trainee and SIU Innovator, passed away tragically on November 5, 2018. A blog in Dan Christidis' memory has been posted on the BJUI website. Please share your comments, memories and photos. Photos must be emailed to Scott.Millar@bjui.info so they can be embedded in your comment.
Mission Statement
The SIU Innovators' mission is to engage early career urologists from around the globe in the workings of the Society in order to harness their energy and innovation to promote the growth and development of the Society. At the same time, the SIU Innovators offers members opportunities for career advancement within the Society.
The main goals of the SIU Innovators are:
to encourage early career urologists to bring novel ideas to the Society that will help shape the Society in the future;
to provide an avenue for early career urologists to become involved in the Society's activities;
to provide a forum for networking and establishing professional collaborations with international colleagues;
to create opportunities for career growth for early career urologists that will make them the international leaders of the future.
Who is an SIU Innovator?
The idea behind the Innovators is to engage and promote early career members of the SIU community. Engaging means drawing young members into the organization in order to take an active role in SIU Congresses, committees, SIU Academy, and for peer review of articles in our journal, the World Journal of Urology. Promoting means providing young members with opportunities for academic growth, including the opportunity to present original work or deliver state-of-the-art presentations. At the same time, the Innovators are invited to help shape the SIU of the future, to ensure it remains a dynamic organization that is attractive to young urologists
Committee members
Peter Black, Canada, Chair
Shu Akamatsu, Japan
Amanda Chung, Australia
Paolo Gontero, Italy
Andrés Hernandez Porras, Mexico
Sanjay Kulkarni, India
Nathan Lawrentschuk, Australia
Todd Manning, Australia
Imogen Patterson, Australia
PP Rao, India
Hadi Radfar, Iran
Fernando Secin, Argentina
Siska van Bruwaene, Belgium
Jack Zuckerman, United States
Get involved!
If you are interested in learning more about the SIU Innovators, please contact SIU Innovators & Technology Chair, Dr. Peter Black via communications@siu-urology.org
Dr. Peter Black, Canada
Chair, Innovators and Technology