Scientific Programme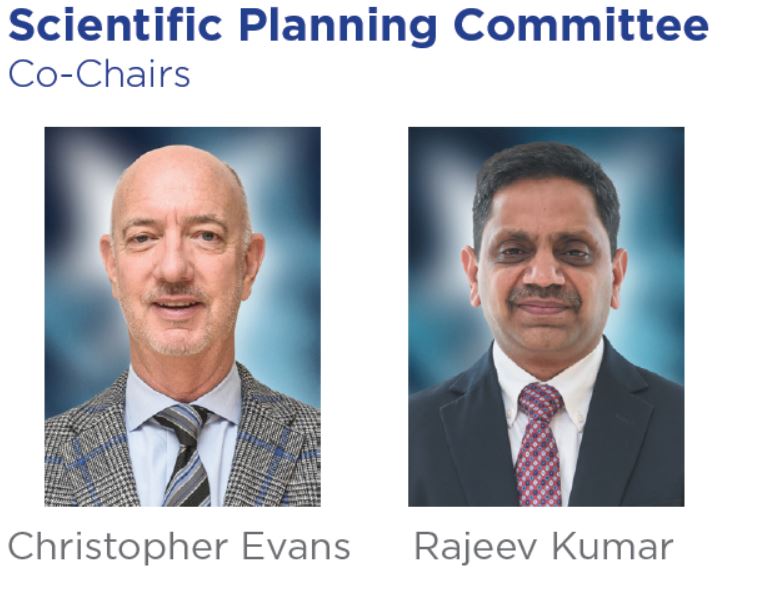 The scientific programme committee is excited to offer another state-of-the-art scientific programme that addresses the learning gaps identified by SIU Members and Congress attendees. Following extensive review of SIU Needs Assessment materials and consultation with a diverse committee of experts representing a variety of subspecialties and geographic and practice settings, we are confident that the SIU 2020 scientific programme will allow you to obtain the knowledge required to implement skills and knowledge into your practice that will assist in the advancement of urology and improve patient care worldwide. Don't forget to submit your abstract by the April 1, 2020 deadline - submission will open early 2020.
Sincerely,
Christopher Evans, United States and Rajeev Kumar, India
SIU 2020 Scientific Programme Co-Chairs
The 2020 Congress Learning Objectives are as follows:
After this educational event, attendees should be able to:
Determine diagnosis and management of basic and complicated urological infections
Describe the role of eHealth, new diagnostic methods and delivery of urological education and care in the developing world
Summarize recent advances in molecular markers for urological diseases
Report the application of therapeutic modalities and management of complex stone disease
Discuss multimodal approach to treatment of urological cancers
List recent advances in minimally invasive surgery
Describe the current management of lower urinary tract symptoms
Identify methods of dissemination of knowledge and care to underserved areas
More information coming soon!