Exhibit Information
The SIU Congress is a uniquely global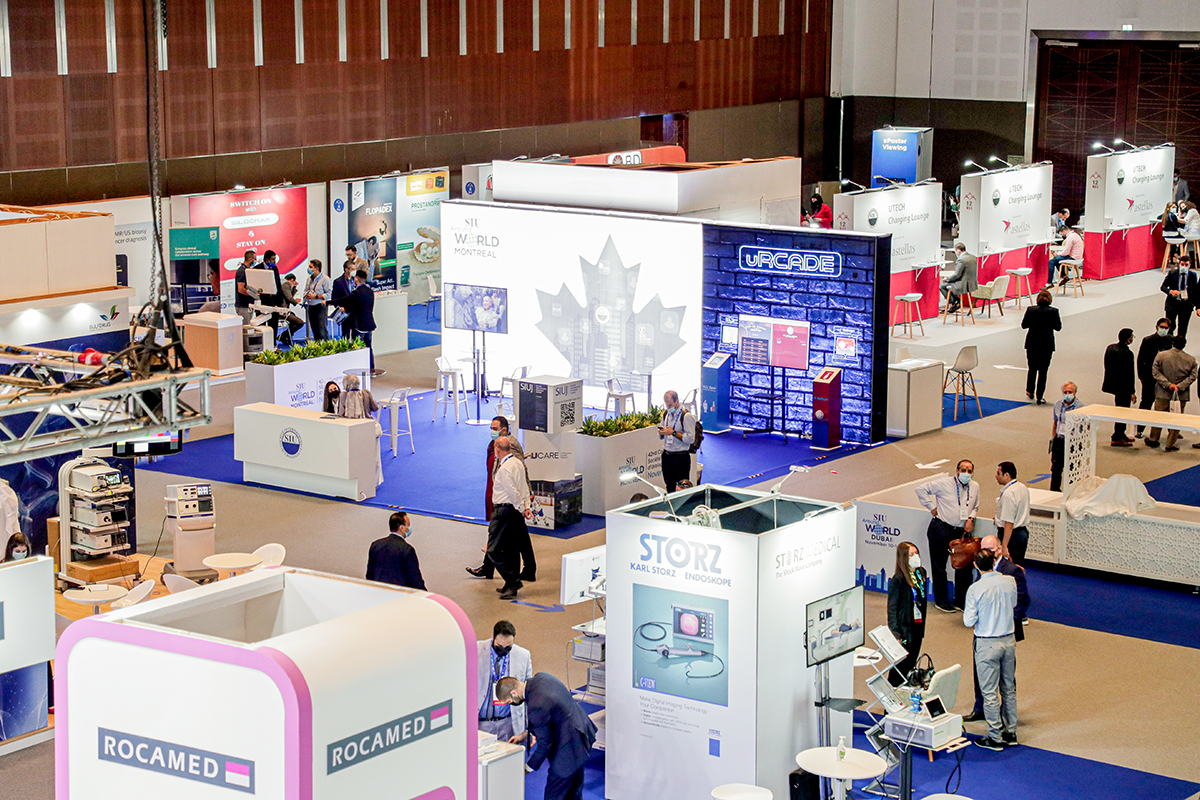 event, bringing together urologists, residents, nurses and other health professionals both on-site and online in a spirit of cooperation and collegiality. We invite you to join us to showcase your latest technologies, products, and services as we assemble in the city that the SIU Central Office has called home for over 20 years - Montreal: a North American metropolis with European flair.
Local Organizing Committee: Click here
Scientific Programme Committee: Click here
About Montreal
An international destination of choice, Montreal is easily accessed by land, water and air. Downtown is a mere 20 minutes from the YUL Montréal-Trudeau International Airport, which welcomes more than 18 million passengers per year and offers over 150 world destinations served by 30 carriers. 
General Information
Congress Location
The Palais des congrès de Montréal, 1001 Place Jean-Paul-Riopelle, Montréal
2021 Congress Registration (in-person and virtual) – 3,290
Top 10 Countries in 2021 (overall attendance)

  United Arab Emirates

769

  Australia

109

  China

464

  Saudi Arabia

87

  United Kingdom

179

  Egypt

76

  United States

147

  Canada

74

 India

143

  Kuwait

62
The previous SIU Congress held in Montreal drew 5,000 registrants.
We work hard on our scientific programme; over 90% of 2021 congress respondents felt that our topics and content are consistent with our programme objectives and that the content is relevant to our membership's educational needs
Exhibit Description and Rates
Host Country Partner Rate                                                            
| | | |
| --- | --- | --- |
| 9 m2   | Bare space only  | $5,000 CAD*  |
*Rates subject to Goods & Services Tax (GST and QST)
International Partner Rate 
| | | |
| --- | --- | --- |
| 9 m2   | Bare space only  | €5,000 EURO*  |
*Rates subject to Goods & Services Tax (GST and QST)
We also have various size booth options available for custom booths. (i.e. 18 m2, 36 m2) 
Reserve Your Space
Make sure to reserve your spot in advance.
Download the Exhibit Contract here.
Floorplan
Click HERE for the most up to date floorplan.
Special Publisher Rate
Publishers are offered a 50% discount off applicable exhibit rental fees. 
Special Non-Profit Organization Rate
Non-profit organizations are offered a 50% discount on exhibit rental fees.
Space Assignment
For exhibitor queries, please contact:
Lillian Petrusa
Tel: +1 514 875 5665 ext. 21
[email protected]
Fax: + 1 514 875 0205                                                                                                                                                                                                                         
Tentative Schedule
Move-In
Wednesday, November 9, 0700–2400
Thursday, November 10, 0700–1200
Exhibit Hours
Thursday, November 10  1815–1945 (Welcome Reception)
Friday, November 11 1030–1700
Saturday, November 12 1030–1700
Move-out
Saturday, November 12, 1730-2200