FSIU in Sudan: Making a Difference through Partnerships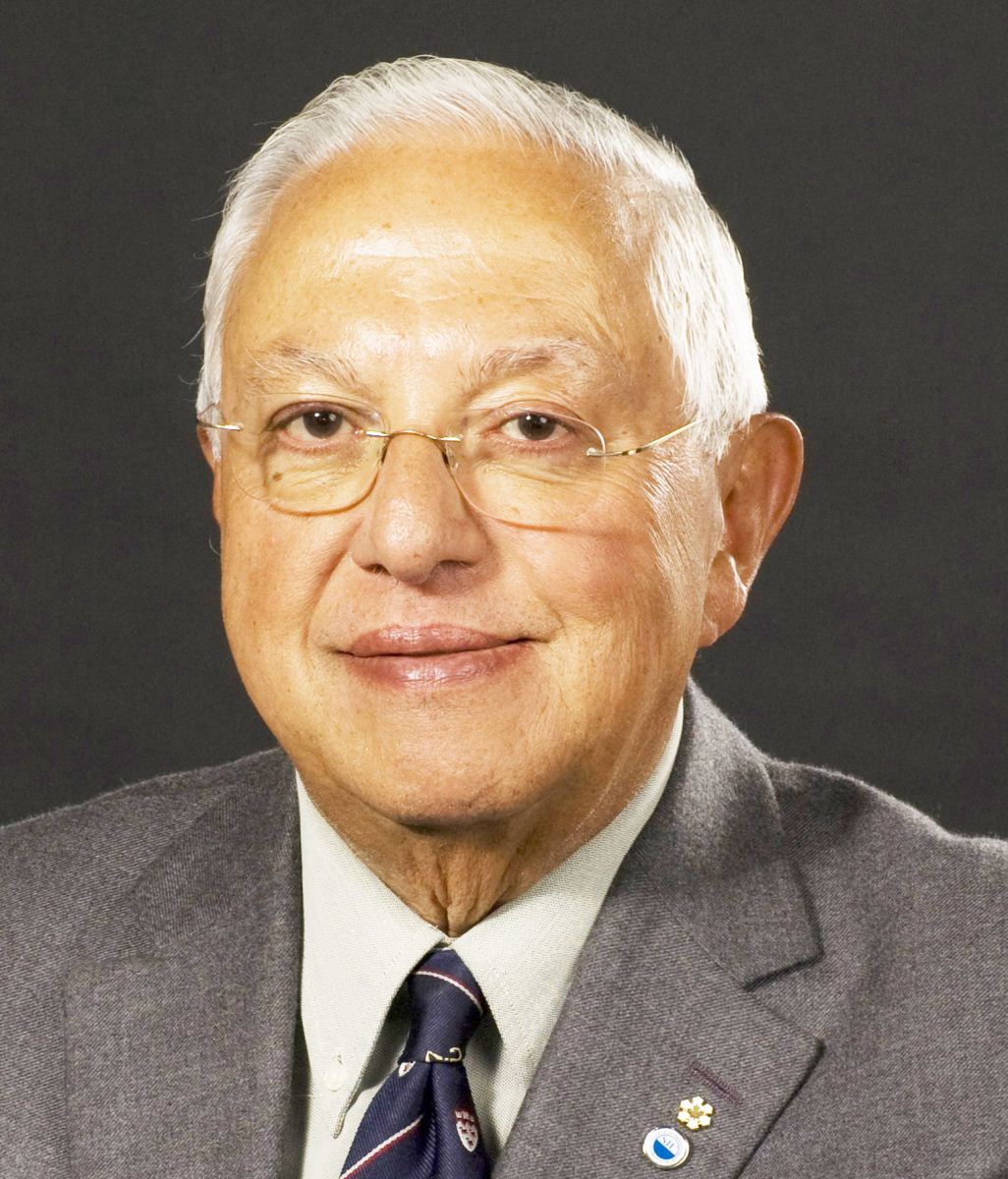 Mostafa Elhilali, FSIU President
As surgeons, we know we can save lives by providing the right training and tools to those most in need. As a global philanthropic organization, FSIU understands that our efforts are best spent linking people, organizations, and resources to achieve the greatest outcomes and change.
Our hope in sharing our successes is to demonstrate the incredible progress that is being made by simply connecting dedicated individuals and organizations, and by working together towards a common goal.
The FSIU has been involved in philanthropic work at the Gezira Hospital for Renal Diseases and Surgery in Wad Medani, Sudan, for over a decade. Our support began with the help of Dr. Mohamed Ghoneim who hosted numerous trainees at the Mansoura Urology & Nephrology Center, one of SIU's Accredited Training Centres, and was instrumental in securing the donation of the first C Arm X-ray Machine from Philips.
Our continued loyalty is the result of the Centre's mission to treat underprivileged patients who cannot afford care, which is the better part of the country's 37 million citizens. In addition, the Centre's unyielding dedication—under the leadership of Professor Mohamed Elimam—to increase its medical staff, further their training, and increase and better its urological services has been integral to its success.
"I am humbled by SIU's unremitting support of my people. My patients thank me with a deep appreciation for having the patience to stay in my country and to combat the triangle of poverty, disease and illiteracy. I respond that I am not alone in this social combat, but with me is a global community of professors and their irrefutable mission in justice, hope, and health for all."
–Mohamed Elimam
With approximately 65 urologists in Sudan, the need for urologic equipment and training seems infinite, and the need to do more was difficult to overlook. However, as a charitable organization, our resources alone are not enough. The FSIU was determined to find additional funding to support the centre's equipment needs and to help fill in the educational gaps through training of both its surgeons and nurses. In 2013, the FSIU—with the guidance of Professor Michael Marberger–applied to the OPEC Fund for International Development (OFID) and was successful in its tender. FSIU was awarded a grant to repair and purchase missing urological equipment.
Our first objective was to perform a needs assessment to determine our next steps. We called upon Professor Ismail Khalaf, a dedicated philanthropist in his own right, who has been instrumental in the centre's development since its inception. Dr. Khalaf conducted a site visit to evaluate the hospital's needs and provided us a list of recommendations for missing equipment and repairs. In addition, he ran a workshop on urethral strictures with the objective to provide 40 Sudanese urologists and trainees with the tools and training to contemporarily manage urethral strictures.
We believe that through partnerships we will be more successful in pooling resources and sharing skills and knowledge.

Thanks to Karl Storz' donation of the endoscopic equipment, FSIU has been able to purchase additional surgical instruments, a much needed sterilizer, a surgical bed and light.With the list in hand, we reached out to another close ally, Dr. h. c. mult. Sybill Storz, Managing Director of the Karl Storz Group, who generously agreed to provide the missing endoscopic equipment and repair the broken items. Karl Storz, a family-owned business, committed to providing aid in several ways, including in-kind donations which promotes long-term sustainability.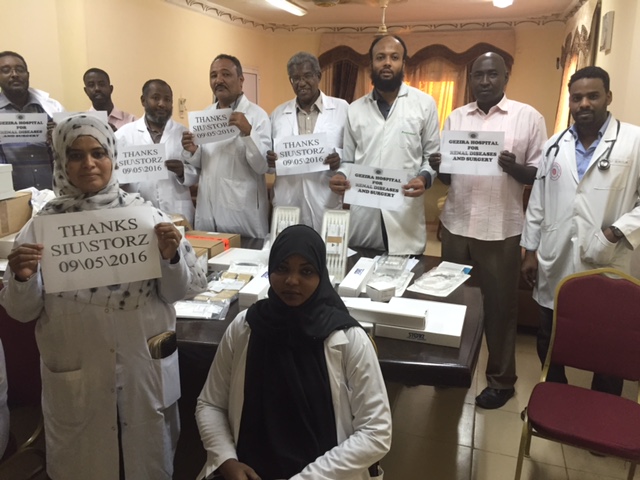 Our next focus was on education and training in the centre. Professor Mohamed Elimam indicated three areas in most need of education: stone disease management, particularly in cases of unusual complexity and late presentation; urethral strictures commonly found in
central African countries; and escalating cancers, specifically bladder cancer. Dr. Paul Sweeney from Ireland has visited the centre several times and has driven the development of a surgical programme for the treatment of bladder cancer (cystectomy) which is now practiced regularly.
We know that improving patients' lives can only happen by working within their communities.
Recently, Drs. Sanjay Kulkarni and Sandesh Ialchand Surana from India were hosted at the Centre, where they provided extensive training and performed 16 urethroplasties and 2 direct vision internal urethrotomy (DVIU).
An extensive collaboration between IVUmed, Drs. Ismail Khalaf and Paul Sweeney has emerged to advance nurse training, from sterilization to post-operative care and intensive care training. In addition, at the recommendation of Dr. Sweeney, the Sudanese government recently supported a number of nurses to be hosted at Mercy University Hospital in Cork, Ireland for advanced training and education.
Together, we are making a difference.
Despite this great progress, FSIU's work is far from over. Our objective this year is to purchase an ultrasound and several patient-controlled analgesia (PCA) systems.
We are proud to be driving this collaborative effort. This fall, Dr. Simon Tanguay, SIU General Secretary and FSIU Treasurer, will join me as we travel to Wad Medani to see firsthand the positive impact the new equipment and training programmes has had on the Centre's aspiring surgeons, and most importantly, Sudanese patients. Join us in making a difference.
Donate by clicking here.