Agenda - SIU 2021 B2B GU Cancers Triad
March 23th 2021
Did you know that registration for the 2021 B2B GU Cancers Triad meeting being held May 21-22 is completely free?
Join us for this virtual event on SIU Academy and get the latest updates in evaluation, therapies and research from global leaders in bladder, kidney and prostate cancers. View the programme and start planning your agenda for May!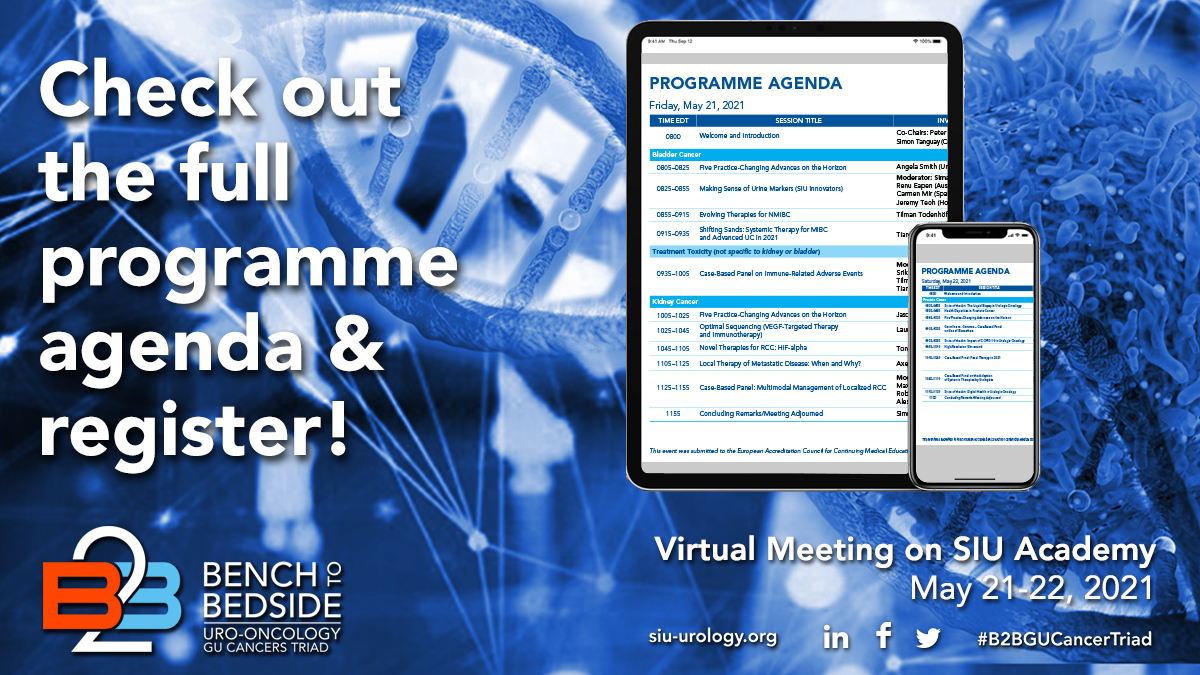 SIU Academy Top 10 - February
SIU 2021 Congress Registration is Now Open!