SIU 2022 B2B GU Cancers Triad Proceedings
January 19th 2023

B2B GU Cancers Meeting Proceedings - SIUJ Volume 4, Supplement 1, November 11,2022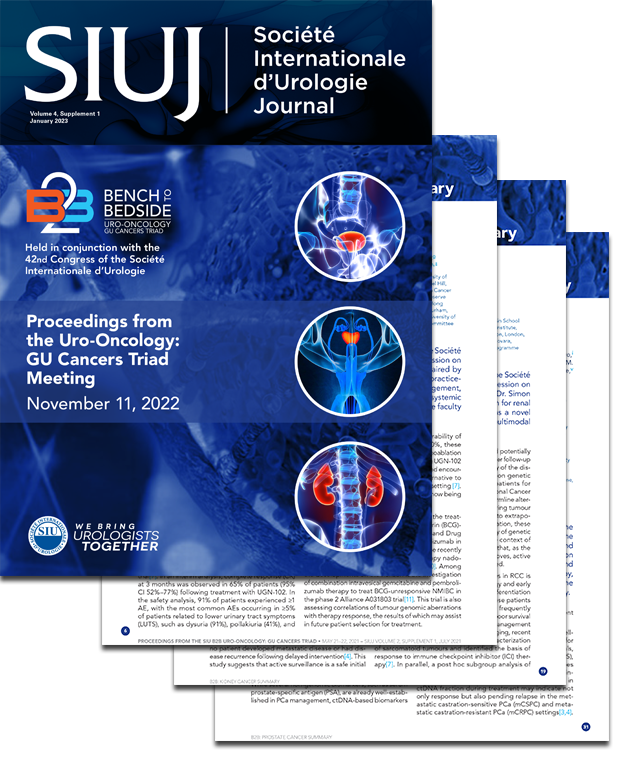 Access the 2022 B2B GU Cancers Triad Meeting proceedings via the SIUJ website today! Content is completely open access and serves as an important tool for urologists and related healthcare professionals around the world to engage with leading edge research.

The meeting proceedings cover important updates on the evolving trends in the early detection of disease, recent results of clinical trials, new therapies, biomarkers, and new technologies and strategies for the treatment of urological cancers, including new surgical techniques. 
Click the link below and create your free SIUJ access to view the complete proceedings document.
SIU Academy Top 10 - December 2022
SIUJ: First Issue of 2023!