SIUJ: May Issue Available!
May 29th 2023
In this issue of the SIUJ, Dr Lisa-Ann Kaestner et al. present a case series of cystinuric stone formers, Dr Peter C. Black, Editor-in-Chief, considers how FOMO can add to the demands on urologists' time, and Dr Matthew E. Nielsen reflects on the career of Dr Patrick Craig Walsh, a Giant in Urology.
Follow SIUJ on Twitter and LinkedIn, and go to siuj.org to access all articles and submit your manuscripts.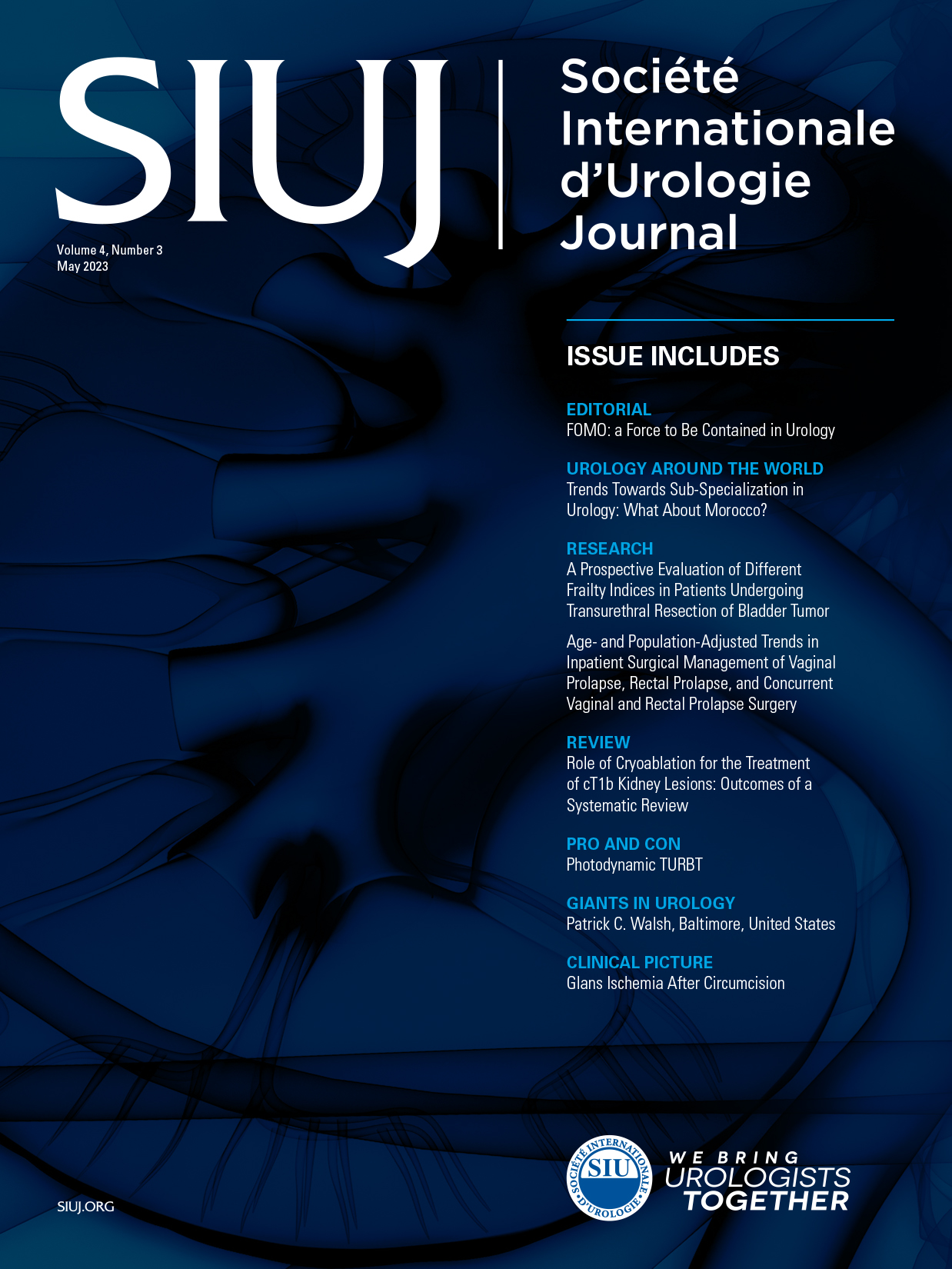 Register by May 30th and Save €150
SIU Academy Top 10 - May 2023