The SIU Community and the Impact of COVID-19
March 29th 2020
Thank you to all Members, colleagues and friends who have reached out to SIU over the past weeks to share their experience with the ongoing pandemic. Please continue to reach out and let us know how SIU can support you in this tumultuous time.
During what is known as "Poetry Month", we invite you to read this poem submitted by SIU Member, Janak Desai (India)
POEM
The world was moving at a fast pace,
Everyone here was remaining in a race
Man had forgotten to rest and enjoy,
Pursuit of wealth became his only toy
Then suddenly comes the corona scourge,
"Stay home" - politicians shout & strongly urge
The sky never looked so clean & bright,
The birds never chirped so shrill & right 
The evening air so crisp and clean and pure,
Even Asthma patients could get a natural cure
Mumbai knew nothing but pecuniary gains,
Saw Dolphins on the coast before the rains 
The rush hour of London Underground,
Actually a crush hour you buy with a pound
The station looked deserted at Piccadilly Circus,
Empty London cabs & so also the decker bus.
The maddening crowds trotting on the stair,
Were missing in New York in the busy Times Square.
First time in the history of the world,
A virus had attacked with DNA all curled,
From China to Europe & even the British crown,
Humanity succumbed & thought will tumble down,
When things go wrong as they sometimes will,
When the road you're trudging seems all up hill
So stick to the fight when you're hardest hit,
It's when things seem worst that you must not quit.
Urology in the Era of COVID-19
Now more than ever it is important to share & learn from one another. SIU's Office of Education has developed a short 5min survey to assess current attitudes & practice patterns related to urology in the time of COVID-19. Share your experiences by taking our survey: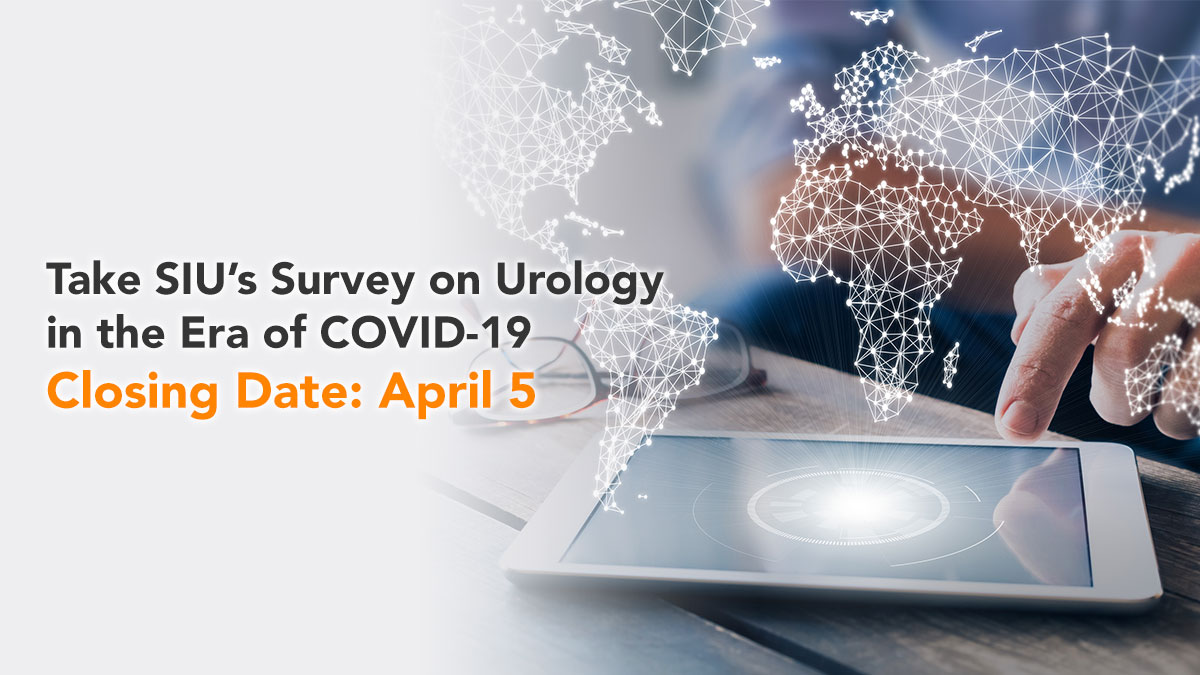 Education Never Stops with SIU Academy®
SIU 2020 Congress Update