Upcoming Webinar: Prostate Unlimited
November 27th 2022
Expand your knowledge of recent advances in the surgical, minimally invasive, and medical management of male urological conditions, including BPH and prostate cancer. 
This webinar will be led by course directors Stavros Gravas (Cyprus), Teng Aik Ong (Malaysia), Ka Lun Lo (Hong Kong) and Jean de la Rosette (Türkiye).
We look forward to seeing you online!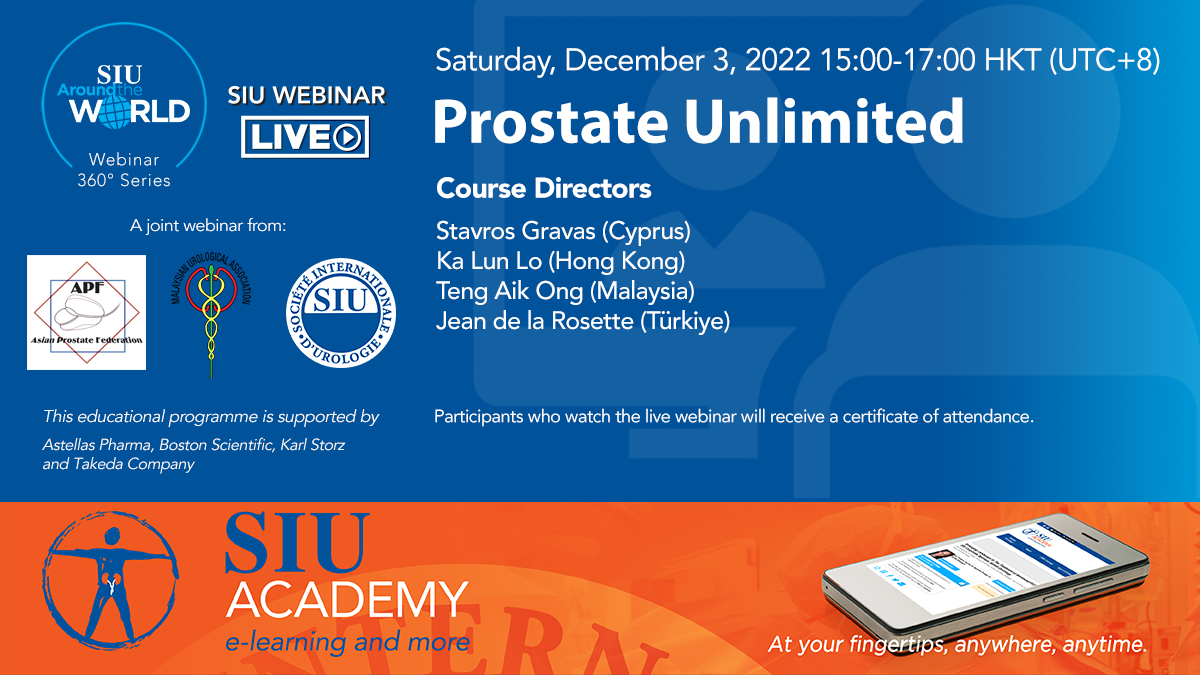 New Global registry on BPH Treatments and Outcomes
SIU Academy Top 10 – October 2022