Hear what our members have to say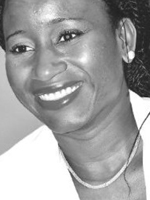 Médina Ndoye
Location: Hopital Général de Grand Yoff , Dakar/Sénégal
Position: Consultant Urologist
The Société Internationale d'Urologie is a bridge between scientists and nations, worldwide. They provide equity on access to knowledge and they improve training of urologists from the developing world. This society offers me the honor to be part of the SIU Academy, which is an amazing tool for education. Through this channel, I can personally testify that urologists from all around the world can improve their skills daily from the comfort of their offices. The efforts of the SIU in supporting institutions like my hospital to become training centers are a unique and incredibly generous gesture worthy of commendation. The opportunity for exchange with trainees and fellows will reinforce collaboration between urologists from the developing world. With the SIU, there is definitely a bright future for urology worldwide.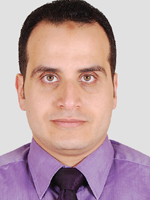 Waleed Ghoneima
Location: Cairo, Egypt
Position: Lecturer of Urology, Urology Department, and Cairo University.
I started my relationship with SIU in 2010 when I attended the SIU World Meeting on Lower Urinary Tract Dysfunction, held in Marrakech, Morocco from October 13-16, 2010. I was so pleased by this impressive gathering of colleagues and professors of urology from all over the world that I chose to attend the 32nd SIU Congress in beautiful Fukuoka, Japan in 2012. I soon realized that SIU is much more than a urological association. It's also social society, with the benefit of not being limited by borders. Furthermore, the SIU Academy provides continuing education by allowing urologists from all over the world to improve their knowledge and skills. I especially appreciate that it provides me with updates in the urology field through comprehensive listings of urological meetings and continuing medical education activities worldwide, a literature review for professionals and their patients, and improved user-friendly training fellowship applications. The SIU really is different from other urological societies, which is why I recently became a member.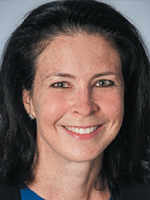 Kathleen Kieran
Location: Seattle, WA, United States
Position: Associate Professor of Urology, University of Washington and Pediatric Urologist, Seattle Children's Hospital
I became an SIU member in order to take advantage of the incredible wealth of knowledge that comes from having involved and responsive members on every continent. Quite simply, some of the challenges that I face have already been identified and managed well by someone else, so it behooves me to take advantage of their experience! Equally importantly, the SIU community is one in which the free exchange of ideas is encouraged and valued; this community is not only collegial but is downright friendly. I have been so pleased to discover this community, and the respectful sharing of ideas and genuine concern for other members has been especially rewarding. I look forward to seeing many of you at SIU 2017!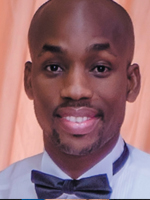 Martin Chukwudum Igbokwe
Location: Ile-Ife, Osun State, Nigeria
Position: Senior Registrar, Urology Unit, Obafemi Awolowo University Teaching Hospital
I decided to become an SIU member because the SIU offers numerous opportunities for knowledge and skill development for young aspiring urologists like me. I was also encouraged by my mentors, Prof. Badmus T.A and Prof. Salako A.A to become a member. I have had the opportunity to attend clinical attachments in two SIU training centers in Dakar and Cape Town, which further gave me insight on the numerous benefits for members made available by the SIU as an organization.
The SIU is different from other urological societies because they have consistently provided opportunities to train urologists from developing countries through annual scholarships. The SIU also provides the tools via the SIU Academy to enhance learning and improve the practice of urology in Africa.
I look forward to becoming a full member of the SIU on completion of my training and maintaining a close relationship with this esteemed organization.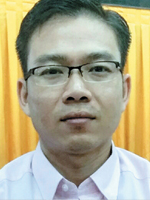 Ye Naing
Location: Mingaladon, Yangon, Myanmar
Position: Urology Trainee, Defence Services Medical Academy
I am proud to be an SIU member because I like its novel mission to "enable urologists in all nations, through international cooperation in education and research, to apply the highest standards of urological care to their patients" very much. The SIU cares about the improvement of urologists all over the world and setting a high standard of urological care.
In addition, it's plain to see that the society cares about developing countries like ours. The FSIU's goals to grant educational scholarships to surgeons from the developing world, to provide teaching fellowships, and to advance medical education in urology in the developing world are clear signs that the Society prioritizes the advancement of developing nations.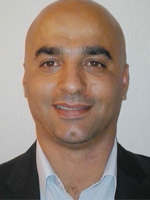 Hassan Alkhatatbeh
Location: Jordan
Position: Fellow at San Giovanni Hospital (Rome)
It was my pleasure to become a member of the SIU, which is the largest international urological organization in the world. Being an SIU member will help me stay updated in all fields of urology through access to the high-quality monthly publications of The World Journal of Urology (WJU), SIU congresses, meetings, live surgeries and a lot of other urological activities. Also, SIU members are encouraged to submit their publications to the WJU, which will help them in academic growth. Young SIU members can also apply for the annual training scholarship, which provides a great opportunity for training in distinguished centers all over the world that apply the highest standard of urological
care and practice. The SIU is an international organization, which enables its members to exchange their experiences and ideas with colleagues from all over the world. It also gives equal opportunities to urologists from all nations to have a more active role inside the SIU if they have the ambition to do so by encouraging them to bring novel ideas to the Society, effectively making them international leaders of the future.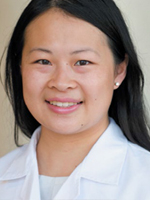 Amanda Chung
Location: Eastern Virginia Medical School, Norfolk, Virginia USA
Position: Fellow in Genito-Urinary Reconstructive Surgery           
After attending my first SIU Congress and realizing what a wonderful organization it was, I wanted to become a member. In particular, I connected with the international vision of the SIU–it embraces international collaboration. I like its mission of making urological education accessible to people everywhere, and how it strives to be innovative in its approach. As a urologist interested in reconstructive urology, I was impressed by the robust reconstructive urology presence at the SIU Congress. Last but not least, I feel an affinity with the SIU's interest in global health.
The SIU has some unique features, which sets it apart from other urological societies. I appreciate the international vision of the SIU, including its desire for global collaboration and representation, like its name suggests. "Bringing Urologists Together" is its slogan, and I think this is invaluable.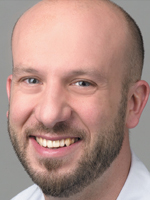 Jan Frédéric Brachlow
Location: Winterthur, Switzerland
Position: Consultant, Department of Urology, Kantonsspital     
I decided to apply to become an SIU member because the SIU offers an incredible wealth of knowledge for education, especially in endourology. The possibility of reviewing procedures using resources like eGrand Rounds is an important step in the learning curve, making it a great opportunity to further my knowledge.
The SIU differs from other urological societies because their main goal of educating future urologists is achieved by providing access to the guidelines and tips and tricks of well known worldwide specialists. This makes the SIU a unique society, and their members benefit greatly from it.