SIU 2022 Health and Safety Guidelines 
Preparing for SIU 2022
The health and safety of the SIU 2022 attendees, faculty, partners, and staff remains the top priority for the SIU. The most up-to-date government guidelines and recommendations will be observed and maintained at a minimum. We will be instituting a COVID-19 Proof of Vaccination or Negative Test Result Entry Protocol in line with industry standards currently in place for large indoor meetings.   
 
In line with Canadian Public Health measures, we recommend that you wear a mask in public indoor settings. You should feel free to wear a mask even if it's not required in your community or setting. This is an appropriate personal decision.
It's especially important to wear a mask if you're: 
at risk of more severe disease or outcomes

 

around others who are at risk of more severe disease or outcomes

 

visiting a group living setting

 

in a crowded or poorly ventilated setting

 
Delegates are responsible to ensure that they are aware of all travel precautions and restrictions, particular to their region, regarding travel to/from Montreal. For up-to-date information, please consult the following resources. 
All attendees are responsible for knowing and adhering to any travel and entry requirements. 
Please review the guidelines and lists regularly for updates. 
What Happens at the Event?
For a full description on the measures being taken at the venue, such as enhanced cleaning and sanitization measures, please click here.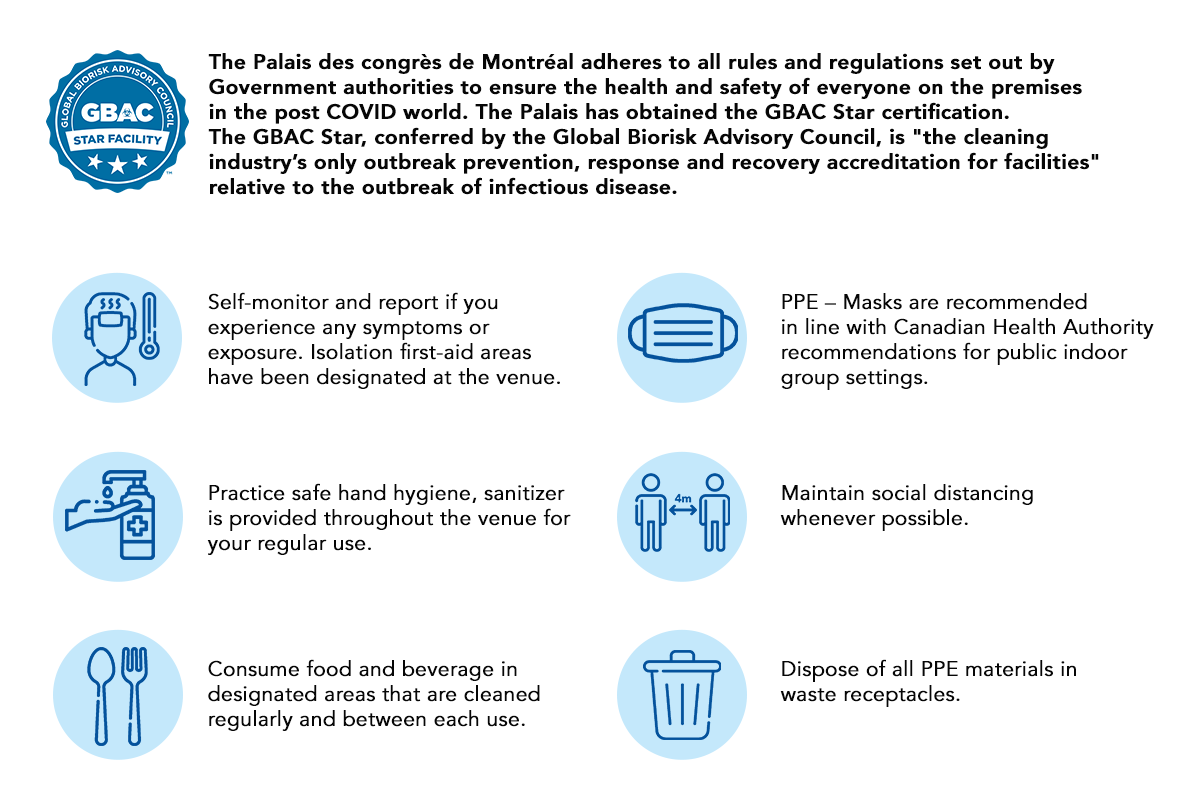 While all measures are in place to keep you safe, your participation at the SIU 2022 Congress is at your own discretion. The Société Internationale d'Urologie assumes no responsibility for any personal illness, injury, damages, losses, or other associated risks related to attendance at SIU 2022 in Montreal.