B2B Expert Highlights - Renal Cell Carcinoma
December 7th 2020


The treatment landscape for renal cell carcinoma (RCC) is progressing rapidly with multiple exciting trials and ongoing preclinical studies studying new potential RCC therapies. Preliminary results from these promising trials are expected to continue to improve outcomes in patients with RCC. With these therapeutic advances, it is imperative that those within the urological community remain up‐to‐date with current guidelines and be able to apply new knowledge and therapies to their practice.
This B2B Expert Highlights panel discussion led by Dr. Tom Powles will bring you up to date as the experts summarize the key points from the B2B Uro-Oncology GU Cancer Triad Meeting held November 7-8 on SIU Academy and touches on other recent advancements and issues, including:
What is role of nephrectomy in RCC?
How do we manage the timing of IO/VEGFR tx
First-line IO/IO vs IO/TKI – What is the best pairing with a TKI?
How should non-clear cell RCC be managed?   
What is the role of surveillance in RCC?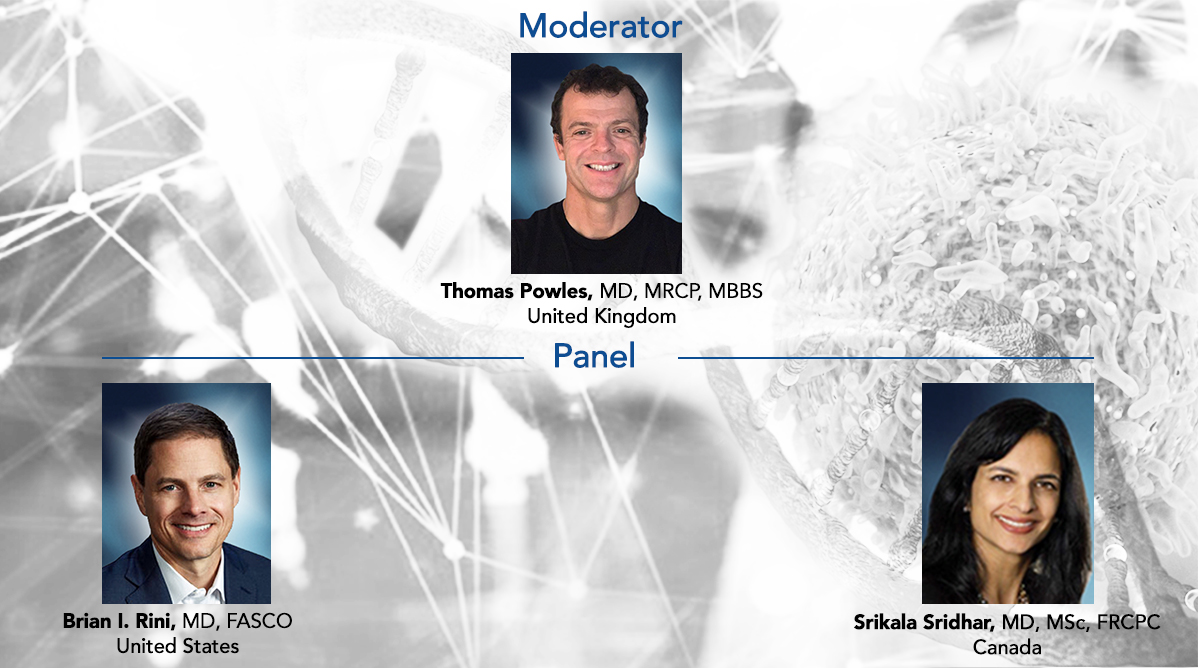 This educational activity is made possible through the financial support of Merck Canada Inc. and the opinions expressed are those of its authors and do not necessarily reflect the views and opinions of Merck Canada Inc.

In addition to the session above, make sure to watch all expert kidney cancer sessions from the B2B GU Cancer Triad, covering hot topics such as: Selecting VEGF-targeted Therapy vs. Immunotherapy, Five Practice-Changing Advances on the Horizon, Personalizing Treatment in RCC: Adapting to the Changing Times, Minimizing Immune-related AEs and Maximizing Efficacy and more!

Final eGrand Rounds of 2020 Coming up on Dec 10!
B2B Expert Highlights - JAVELIN 100 Study