SIU 2021 B2B GU Cancer Triad Meeting Now Available on Demand!
May 24th 2021
Join experts from around the world on SIU Academy as they share the most recent findings and advances in research and therapies for BCa, RCC and PCa, as well as insights into what is coming up on the horizon for these complex topic areas. 
Did you attend the live event? Interested in claiming CME credits or just sharing your feedback? Please be sure to complete the brief evaluation form here.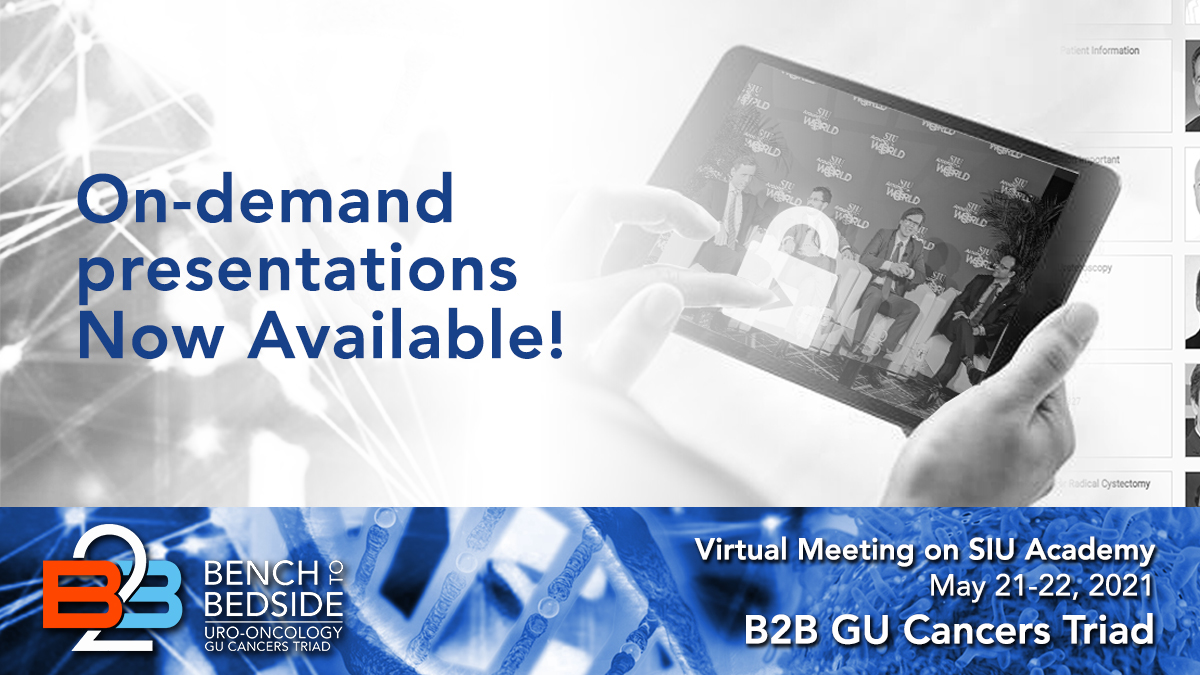 Upcoming Event in Urology
Start Exploring the B2B Men's Health Platform!