Start Exploring the B2B Men's Health Platform!
May 30th 2021
Get ready for the B2B on Men's Health: Visit the platform and register today!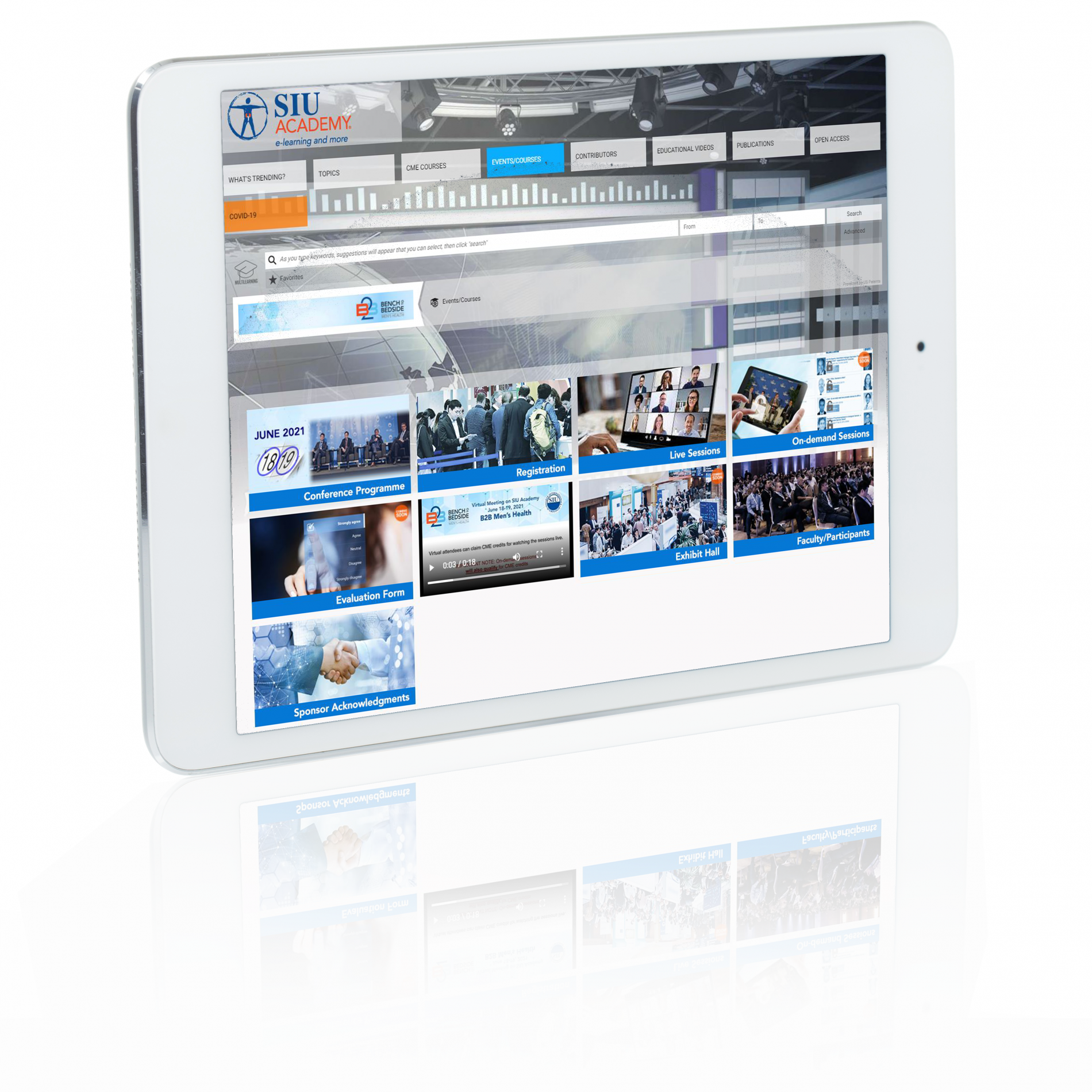 On June 18th and 19th, SIU will host a distinguished faculty of Men's Health Experts to discuss the latest in erectile dysfunction, infertility, Peyronie's disease, hypogonadism and LUTS due to BPH. Joining is easy! Just visit the SIU Academy platform to register and navigate the meeting environment, including:
Participant and faculty roster
How to claim up to 6 CME credits
A detailed programme
---
The SIU would like to extend its gratitude to the following:

Presenting Sponsor
Coloplast

Contributing Sponsors
Boston Scientific
NeoTract Teleflex
SIU 2021 B2B GU Cancer Triad Meeting Now Available on Demand!
SIU Academy Top 10 - May