SIU Training Centres - Scholarship Report
July 13th 2020
SIU Scholar Report

Name: Christian Agbo, Nigeria




Home Institution: Dalhatu Araf Specialist Hospital, Lafia, Nigeria




Training Centre: Muljibhai Patel Urological Hospital (MPUH), Nadiad, India




Programme Director: Mahesh Desai
Report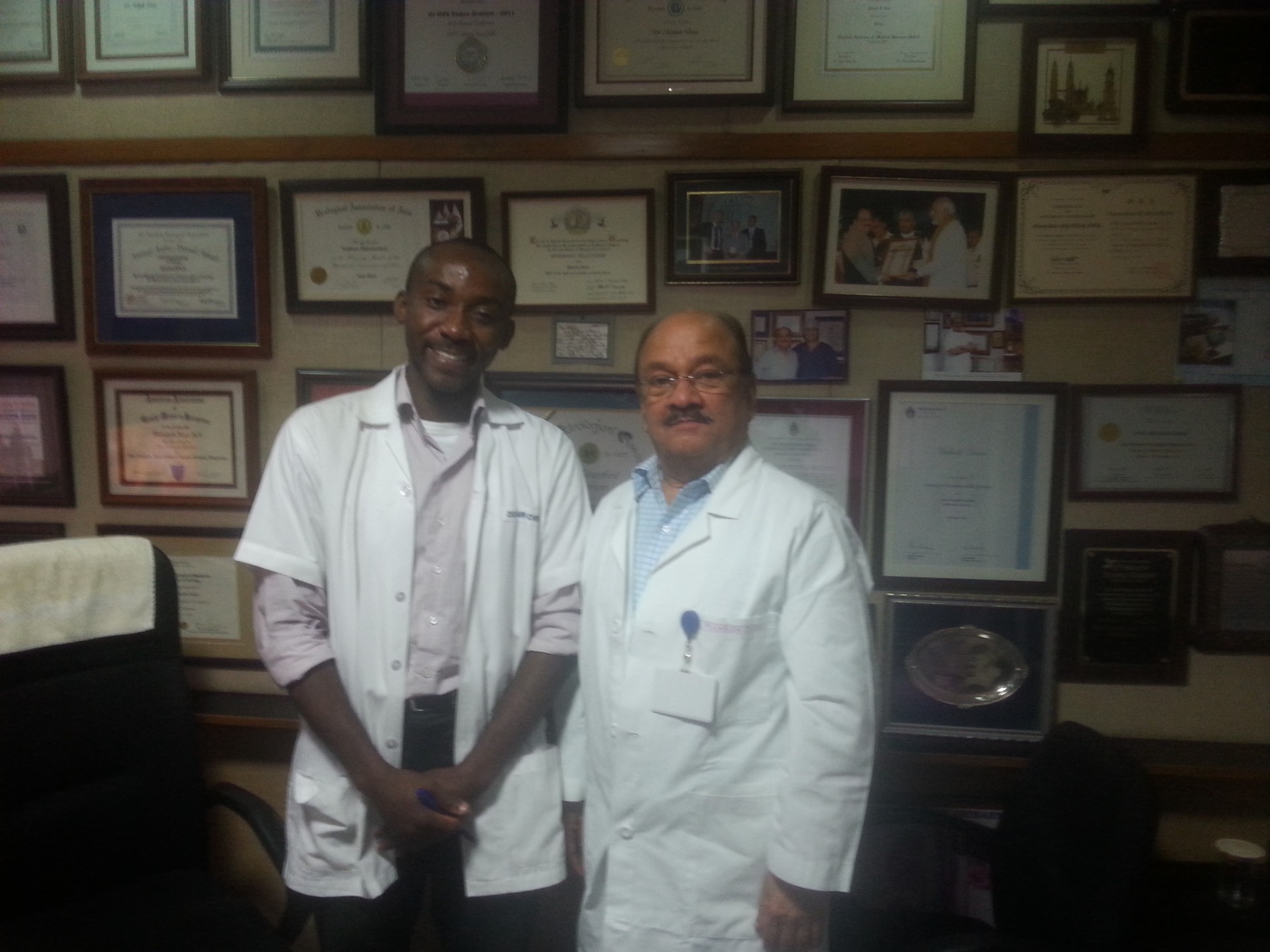 I commenced my SIU fellowship at the Muljibhai Patel Urological Hospital (MPUH) in Nadiad, Gujarat, India in October 2016 with the purpose to obtain training in endourology and clinical research.
On arrival, I was warmly welcomed. I reported to the training coordinator, Dr Pradeep Ganatra, who introduced me to the Department Head, Dr Mahesh Desai, and other members of the urology team.
The daily activities of the unit (Mondays – Fridays) start with an early morning ward round and meeting between 7:30 am and 8:30 am, before proceeding to the operating room until 5 pm, and then evening ward rounds. Saturdays were less busy with ward rounds and minor cases for the day.
I participated in the early morning meetings. Tuesdays were for Uro-pathology meetings where the Urology and Pathology units discuss the pathological investigations of interesting cases seen in the unit; Wednesdays were for renal transplantation meeting where the Nephrology and Urology units discuss the prospective cases for renal transplantation. There were Oncology board meetings on Fridays where the medical oncology, radiotherapy and urology units discuss challenging uro-oncological cases.
During this period, I went to the outpatient clinic, library or dry/wet laboratory depending on my daily schedule.
I learnt ultrasonography and urodynamic studies at the out-patient department.
I spent several hours at the skill laboratory where I developed my skills in percutaneous nephrostomy puncture, intracorporeal suturing, TURP, pyeloplasty, nephrectomy, ureteric reimplantation using simulation models.
A total number of 1,073 surgeries were done during the period of my stay ranging from robotic surgeries in urology, laparoscopic urological surgeries, renal transplantation, endoscopic surgeries for stone diseases and open surgeries.
I attended local and international workshops/conferences during my training period. They included: basic laparoscopy course, neurourology and incontinence workshop, urethral reconstructive surgery workshop, Paediatric urology workshop and Research on Calculus Kinetics (R.O.C.K) conference. I had the opportunity to meet great Urologists during these meetings, such as Profs. Paul Abrams, Sanjay Kulkarni, Rupin Shah, Roland Cunning, Glenn Preminger and more.
The institute has an academic wing called the Jayaramdas Patel Academic Centre (JPAC) which has an excellent library facility with collections of books, journals, newsletters and 24- hour accessible internet service. This provided a comfortable learning experience.
With the assistance from Dr A. Ganpule, I was involved in research work for a prospective study on factors influencing choice of site of polar calyceal puncture in percutaneous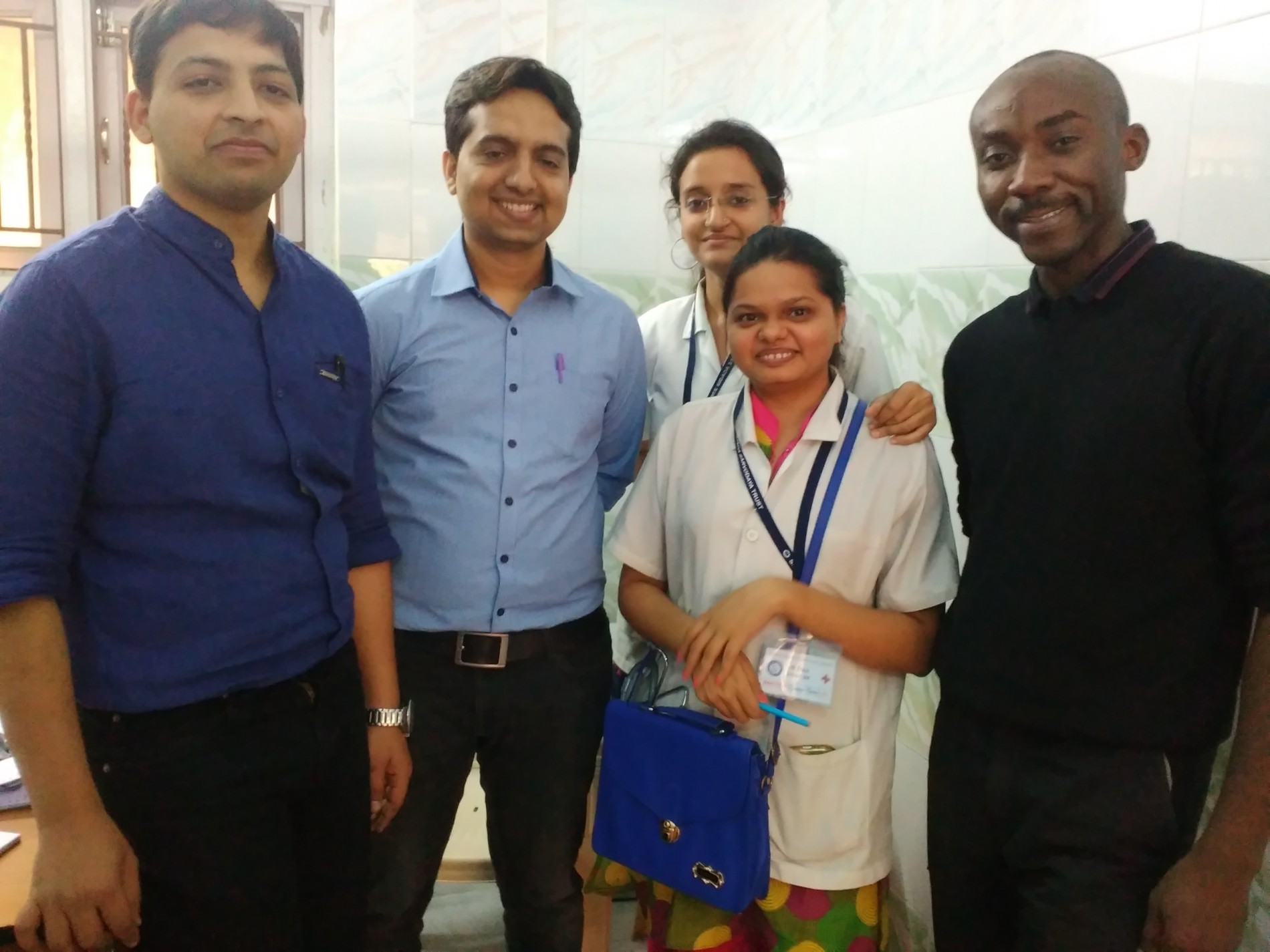 nephrolithotomy and another study on the validation of one-step screw fascial dilator for percutaneous renal access.
I had the opportunity to witness some of the Indian festivals like the Diwali festival, Kite festival etc. A place of interest I visited was the Mandvi beach at Bidada.
The training was not without challenges. These were language barriers (not able to communicate with the patients), change in environment, etc. However, with the kind and understanding people I met, I was able to overcome some of the challenges.
As I return to my country, I hope to offer a quality urological care to my patients and also impact the knowledge to my colleagues thus fulfilling the motto of this centre which states "Enter to learn, Exit to serve".
I sincerely thank SIU for this opportunity given to me to have this training. My appreciation to the members of the MPUH, my trainers, my employer, residents, family and my creator for having this experience.
SIU 2020 Virtual Congress - Programme Schedule
Gamification in Medical Education – Learning "Outside the Box"