Use of BPH mobile app during the COVID-19 pandemic published
July 16th 2020
The Office of Research is proud to share the news that a brief communication on the use of SIU's BPH mobile app has been accepted for publication in the Prostate Cancer and Prostatic Diseases journal.
For more information on the uCARE pilot study related to the use of this app visit the SIU website here. This study is registered in ClinicalTrials.gov. (https://clinicaltrials.gov/ct2/show/NCT03228485)
The SIU would like to congratulate all the authors for this timely publication.
To read this short article, click here.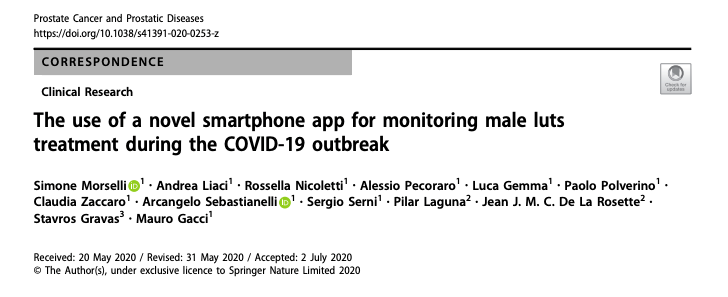 Gamification in Medical Education – Learning "Outside the Box"
Save the date! SIU's B2B: GU Cancer Triad Meeting Nov 7-8