What you should know
Official Venue
Dubai International Convention & Exhibition Centre
Dubai World Trade Centre - Trade Centre 2 - Dubai - United Arab Emirates
Dubai is serviced by Dubai International Airport
The airport is accessible by taxi, metro or city bus.
Climate
The average temperature in Dubai in November is 26° Celsius (78.8ºF), with an average of 0 rainy days.
Currency
The Emirati Dirham is the official currency of the UAE, abbreviated officially as AED. For current exchange rates, click here.  
Electricity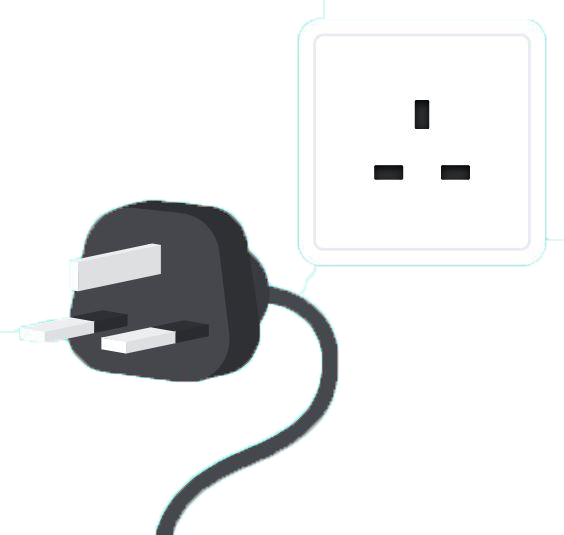 United Arab Emirates also operates on a 230 V supply voltage and 50 Hz frequency.
Plug adapter required for multi-voltage appliances (laptops, etc.).
Reference Electrical Safety First
Language
The official language of the United Arab Emirates is Arabic, but English is widely spoken and used as 80% of the population are expatriates.
Letter of Invitation
Letters of invitation can be created by clicking here.
The sole purpose of an invitation letter is to facilitate delegates' visa arrangements and does not imply financial or other support by the organizers. All expenses incurred in relation to the Congress are the sole responsibility of the delegate.
The SIU will not contact embassies or consulates on behalf of applicants.
It is the delegate's responsibility to allow adequate time to make visa arrangements. 
Visa and Travel Information
Please allow enough time for visa applications. Refunds will not be given to participants who were unable to obtain the necessary paperwork for entry. All attendees should verify visa requirements through their local embassy or consulate.
United Arab Emirates Visas are valid for single entry only and are valid for a maximum of 30 days from date of issue and a maximum of 14 days from date of entry. All travelers to Dubai must ensure their passport is valid 6 months from date of arrival. 
Delegates coming from select countries (see list here) may receive a visa upon arrival, with no prior paperwork required. Nationals of countries not included in the 'visa on arrival list', will require a pre-arranged visa to enter the United Arab Emirates. 
Registered delegates to the SIU Congress who will require pre-arranged visa may apply for the UAE visa through MCI UAE. MCI UAE will assist in visa application processing for those who are not eligible for on-arrival visas through its housing bureau. Applicants must also book their accommodations through the bureau in order to be eligible for visa processing assistance. Fees for visa applications range from USD 160 to USD 200. The following documents will be required:
Clear, full-colour copy of the information page of Passport (should be valid for a minimum period of 6 months)

For Indian nationals, the last page with unified number is also required 

Clear colored passport size photo (white background)
Completed Visa application form, if required 
Important to note:
Visa applications are the speakers' responsibility. Your application received for the speaker permit does not replace your visa application. Click here to check if you require a visa.
All relevant visa documents are required to be sent to MCI a minimum of 4 weeks in advance to ensure a smooth processing of the visa application
Visa fees are payable in full and in advance. If rejected by immigration authorities, the amount paid is non-refundable
All visas are valid for arrival and departure at Dubai or Abu Dhabi airports and is valid for 14 days from the date of entry
An eye scan or a facial recognition will be taken at the Immigration desk in the airport
Only standard passports can be used for visa applications (i.e. no Diplomatic Passports)
OK to Board
Some guests from the South Asia Subcontinent may require an OK to Board approval to travel. This can be applied at an additional fee of AED 100 (USD 28) excluding 5% VAT. This will be provided once the delegate has a valid visa to enter the UAE.
Speaker Permits
All events held in Dubai must acquire the appropriate government permits. One requirement of the Dubai Tourism and Commerce Marketing is that all faculty have a Speaker Permit in order to speak/present at their session. The SIU will assist speakers in obtaining their permit and will communicate directly with speakers for this purpose.
Documents required:
Clear, full-colour copy of the information page of Passport (UAE passport holders should also include the final page of the passport with unified number)
Clear, full-colour passport size photo
Please note that visa applications are the speakers' responsibility. Your application for the speaker permit does not replace your visa application. Click here to check if you require a visa.
Taxi
Taxis are easy to access in Dubai. There is a base rate of 2€. COVID precautions are observed by all major taxi companies. 
Tipping
Tipping in Dubai is common practice. At restaurants, servers are typically tipped between 10% and 15%. Hotel workers (bell hops, valet, housekeeping) can normally expect Dh5-10. per interaction.