Download the SIU 2021 Congress Mobile App for Free!

The SIU 2021 Mobile application is available for free via the EventMobi platform app. The app is a replacement to the traditional printed programme and features a detailed agenda with maps for the on-site attendee. Please note that all virtual broadcasts are not on the mobile app, but instead on SIU's virtual platform, SIU@U.
To download:
1. Go to the App Store or Google Play and search "EventMobi" If you still have the EventMobi app downloaded from SIU 2019, please delete and re-download!

2. Open the "EventMobi" app and enter the event code "siu2021"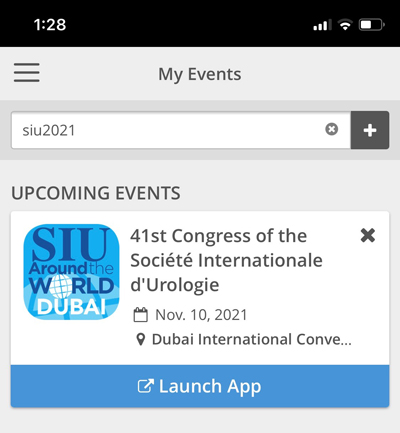 3. Select the event and browse! Remember, you will have to log-in using your event email (the email you used for Congress registration) to complete surveys and participate in session polling.