Congress Feature: State of the Art Lecture by Dr Laurence Klotz
September 2nd 2019
Professor Laurence Klotz to Discuss History and Current Challenges in How to Reduce Error in Science – Some Insights from the Speaker

By: Christopher Evans, MD, FACS
In Plenary 3 at the SIU Congress in Athens, Professor Laurence Klotz will tell us that error in science has a long pedigree and in fact, embracing error is a fundamental and unique component of the scientific method.  There are three general types of scientific errors that occur in the execution or analysis of an experiment: human error, or mistakes in data collection;  systematic error, or flaws in experimental design; and random error, caused by environmental conditions or other unpredictable factors.  
To provide perspective, Dr. Klotz tells me "Many errors have led (deliberately or not) to world changing discoveries, including penicillin,  microwave radiation from the Big Bang, safety glass, saccharine, and the microwave, amongst many others. Some human  errors have resulted in major  disasters, including the Challenger disaster, the Mars Orbiter (crashed on landing due to fuel miscalculation),  Africanized killer bees, and the Thalidomide fiasco. Others resulted in massive cost with no benefit; Y2K, and the Faster than Light Neutrino  'Opera'  Project.  Another large domain is junk science leading to bad public policy, including the false ideas that vaccines cause  autism,  fluoridation is dangerous, genetically modified foods are dangerous, and dietary supplements are both necessary and always safe."
Regarding our current state of medicine, I asked Professor Klotz for an example in the field of Urology where key misconceptions have resulted from scientific error.  "An important example is missing subgroup effects", he tells me. "There are many examples of large scale trials which are negative, but which in retrospect are positive for specific subgroups.  Examples in the prevention field  include finasteride in PCPT, and  selenium in SELECT".  Dr. Klotz continued that "Another major area is the frequent misinterpretation of statistical significance.  This has become sufficiently widespread that a consortium of more than 800 biostatisticians have called for an end to 'P < .05' as the test of statistical significance".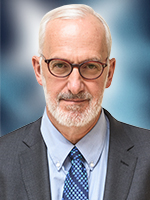 Dr. Laurence Klotz is currently Professor of Surgery at the University of Toronto and Past Chief, Division of Urology, Sunnybrook Health Sciences Center. He is the current chairman of the Canadian Urology Research Consortium and the World Urologic Oncology Federation (WUOF).
Professor Klotz''s research interests include molecular and metabolic effects of androgens and androgen deprivation therapy (ADT), active surveillance, focal therapy for low risk disease using HIFU, and prostate cancer prevention. He has been the national or international principal investigator for multicentre clinical trials of ADT, active surveillance and biomarkers for prostate cancer, among numerous others.
In his talk we will hear that a "Lack of reproducibility and lack of a process to ensure reproducibility is another unfortunate characteristic of modern science.  It has been estimated that 50% of scientific observations can't be reproduced, while the retraction rate is < 0.2%."  This prevalence of scientific misconduct often driven by pressures for success, has significant consequences. Going forward he says, "We can reduce scientific error in the future by improving scientific method, scrupulous adherence to truth and objectivity and encouraging support for reproducibility of studies for key research findings". It will be an amazing lecture for all of us.
Report from UAA-MUA Congress in Kuala Lumpur
SIU Congress to Feature Exciting Live Surgery Session on October 17